Well, we are gearing up for another Ultimate Challenge Workout at the FVT studio tomorrow … can't wait!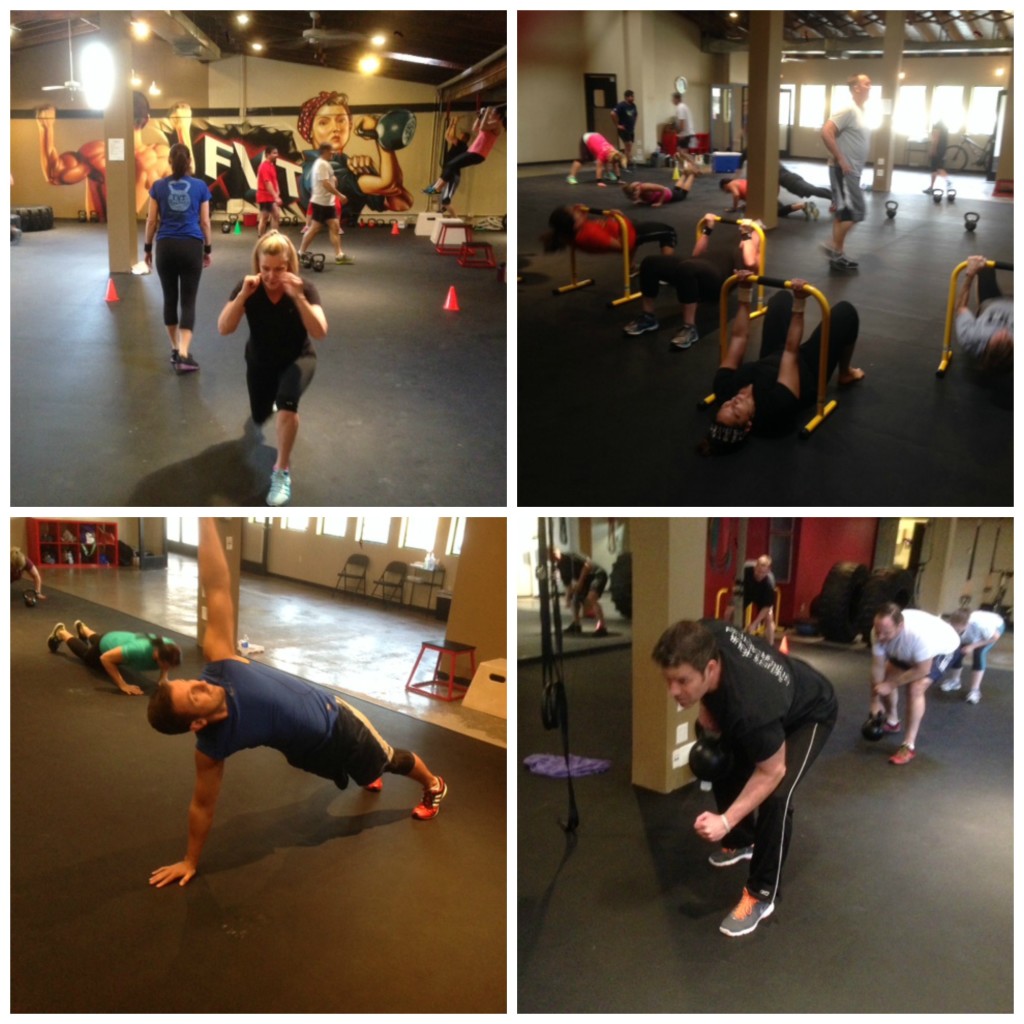 It's going to be 3+ hours of kettlebell lifting, running, bodyweight conditioning, and more.
Plus, we've raised over $1000 for the Sacramento SPCA!
Anyway – I am pretty busy getting everything organized for tomorrow, but have a couple of things for you:
1 – Registration is Closing Soon for the 30 Day Basement Badass Coaching Program
We have filled about half the open spots for the 30 Day Basement Badass Coaching Program, and have six left as I write this email. So, if you are interested and haven't submitted an application yet, be sure to do so asap! And, if you've already submitted your app but haven't officially paid to reserve your spot, make sure to do that as soon as you can as well – the first 10 folks to officially submit payment will get in!
=> Apply for the Basement Badass 30 Day Elite Coaching Program here
This is going to be a "fast start", rapid results, 30 day coaching program based around the Basement Badass principles and goals.
The "challenge" part of the program is – and you will be held accountable by me! – to:
– Get at least 15 Basement Badass workouts in the next 30 days
– Get at least 27 total days of some kind of activity in the next 30 days
– Follow my Performance Nutrition Diet (included with the Challenge) for at least 27 out of the next 30 days
– Make more PROGRESS towards your strength, fat loss, and ultimate fitness goals in 30 days, than you have in the last year!
Here's how it will work:
– You'll get a "personalized", tweaked version of the Basement Badass program for your specific goals, available equipment, and time available to train … this will be based around a questionnaire that you'll fill out when you start the Challenge
– You'll get a special meal plan to follow
– I will require that you check in with me personally at least once a week with a specific log of your workouts, nutrition, etc (I'll have a list of questions for you to go through and answer each week) … but you can also email any time you have a question.
– If you have questions about your form / technique on any of the exercises in the program, you can send me a video of you doing the movement to critique.
(If you've already purchased Basement Badass, I'll even take the cost of your initial purchase out of the cost of the coaching program!)
This program is a great "in-between" for folks who want more coaching and personal attention than one of my standard training programs would provide, but can't quite afford my $297/mo Elite Coaching program on an on-going basis.
It's also a great way for us to work together and "test the waters", so to speak, to see if doing the Elite Coaching moving forward would be a great fit.
Now, this is NOT for everyone … and I only work with 10 people, MAX, for this Challenge, as it's quite time intensive on my part … so I'm totally cool with that!
HOWEVER … for the RIGHT people … this is … I KNOW that this is going to be THE thing to propell their results to the next level in 2016, and FINALLY reach thier ultimate fitness goals.
If you feel like you fit the requirements above and you think you're a good fit, fill out the application form below, and we'll see if we can get you in:
=> Submit your application here Basement Badass 30 Day Challenge
We will carefully review your application, and if you are approved, will get back with you in 24 hours or less.
2 – FREE "Lose 10 Pounds in 30 Days" Meal Plan
Posted this up on the blog at ForestVanceTraining.com yesterday … thought it might be of interest to you and wanted to pass it along
Check it out at the link below (100% free, no strings attached):
=> FREE "Lose 10 Pounds in 30 Days" Meal Plan
That's it for today, gotta run – have a great one, and talk soon!
- Forest Vance
Certified Personal Trainer
Master of Science, Human Movement
ForestVance.com