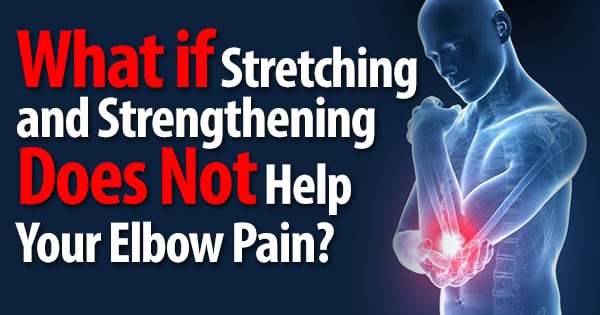 We've been getting a lot of questions in recent weeks and months at ForestVance.com about injuries – how to come back from them, modifications to work around them, etc.
So I thought I would get an article from my go-to injury guy, Rick Kaselj, to share with you on the topic.  Today Rick has for us two easy tips for speeding up injury recovery. I think you'll get a lot out of it – let me know what you think!
- Forest
###
How to Speed Up Injury Recovery
by Rick Kaselj, co-author, Fix My Elbow Pain
If you are active and workout, injuries are inevitable.
But, there is a lot that you can to do to help speed up your recovery.
Let me go through two simple ways to speed up your injury recovery, that few people do.
#1 – Look at the Rest of Your Day
When it comes to injuries, what you do during the rest of your day can wipe out any benefit you get from the stretching or strengthening exercises you are doing for
your injury.
This is because often times we do things through our day that put unnecessary stress on the injured area and this will slow down recovery and keeps the injured area
irritated.
What you need to do is look at your day and decrease or eliminate any unnecessary stress on your injured area.
Top 4 Things you need to look at are:
– Your computer work
– Your driving use (especially if you use a standard)
– Your phone and cellular use
– See if there are ways that you can do your job which puts less stress on your elbow (Sundstrup 2013)
Doing what you can to decrease stress on your injured area will help decrease your pain, speed up your recovery and get you back to doing what you enjoy doing.
I know it sounds simple but this is the number one mistake that people make when it comes to their injuries.
Now lets get to the second thing that you can do …
#2 – Joint Specific Warm Up (Especially Your Elbows)
There are a lot of benefits and controversy when it comes to warming up prior to activity or your workout.
I know for myself, I need to do it. When I don't warm up, I don't perform as well and I get injured more.
Especially warming up specific joints.
In a resent research paper (Ingham 2010) found that, performing an elbow joint specific warm up reduced loss of strength, loss of range of motion and muscle soreness.
=> CLICK HERE To check out the elbow joint specific warm up
If you are injured or next time you get injured, make sure to do these two things and they will help speed up your injury recovery.
- Rick Kaselj
ExercisesForInjuries.com
PS – If you have any aches, pains or injuries when it relates to your elbows, then you should check this out:
References:
Ingham SA, van Someren KA, Howatson G. (2010). Effect of a concentric warm-up exercise on eccentrically induced soreness and loss of function of the elbow flexor
muscles. J Sports Sci. 2010 Nov;28(13):1377-82. doi: 10.1080/02640414.2010.513398.
Sundstrup E1, Jakobsen MD, Andersen CH, Jay K, Persson R, Aagaard P, Andersen LL. Participatory ergonomic intervention versus strength training on chronic pain and
work disability in slaughterhouse workers: study protocol for a single-blind, randomized controlled trial. BMC Musculoskelet Disord. 2013 Feb 21;14:67. doi:
10.1186/1471-2474-14-67.