Imagine this:
You run into a friend you haven't seen for a while … and they notice the progress you've made towards your fitness goals. They compliment you on your newly toned arms and flat stomach … and naturally, your friend asks what you've been doing.
Kettlebells are responsible for a lot of your progress … but you always have the darnedest time explaining what the heck a kettlebell actually is. However, since you're rocking your new kettlebell T-shirt, instead of your typical long-winded explanation, you can simply point to your shirt and beam with pride!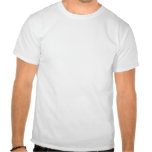 How great would it be to add some quality made and attractively designed kettlebell apparel to your wardrobe? We've just added some brand new and super-cool designs to our online store … click the link below to check out all the new designs (and to get free shipping on orders of $50 or more until the end of March)!